Count Dracula
Posted by:
Aamir
Jan 6th, 2009 •
Category:
Eye Candy
•
Tags:
people
,
wax gallery
•
Count Dracula is a centuries-old vampire, sorcerer and Transylvanian nobleman, who claims to be a descendant of Attila the Hun. He inhabits a decaying castle in the Carpathian Mountains near the Borgo Pass in Romania and exudes a veneer of aristocratic charm which masks his unfathomable evil.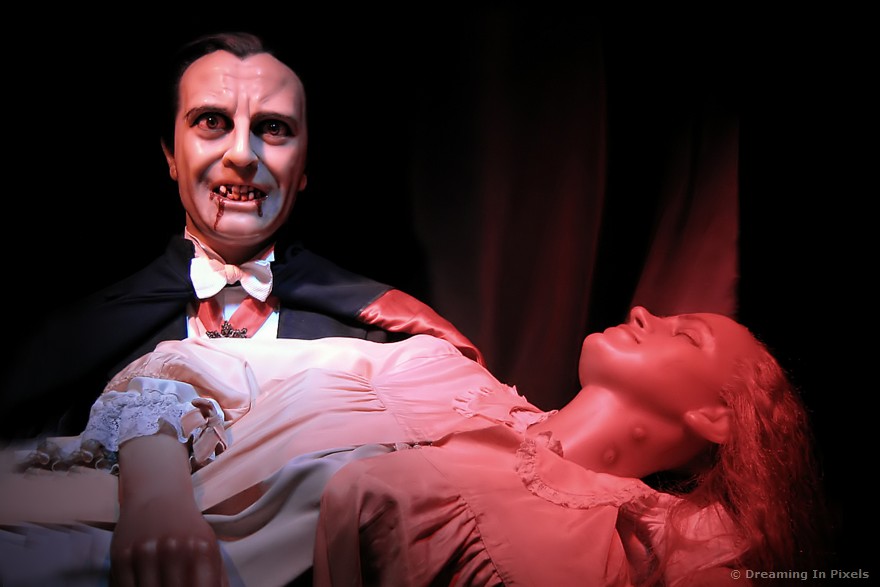 Count Dracula is a fictional character created by an Irish author Bram Stoker in 1897 in a gothic horror novel titled Dracula. Since the character of Count Dracula came into existence, it has been referenced in numerous movies, books and shows. Mysteriously, his first name is never given in the novel so we can never know him on a first name basis
Count Dracula finally meets his death at the hands of Abraham Van Helsing, a dutch doctor who specializes as a vampire-hunter.
Posted by:
Aamir
Jan 6th, 2009 •
Category:
Eye Candy
•
Tags:
people
,
wax gallery
Back to top