Bridal Veil Falls
Posted by:
Aamir
Apr 29th, 2009 •
Category:
Eye Candy
•
Tags:
HDR
,
landscapes
,
nature
•
Last week, i had posted a photo of Yosemite Valley here. If you look at the photo closely, you will notice a teeny-tiny waterfall at the center of the image. That waterfall, though it looks tiny in the photo, is actually very big and gets very aggressive around late spring and summer.
Here are some more photos of Yosemite featuring the waterfall which is known as the Bridal Veil Falls.
Bridal Veil Falls is one of the most prominent waterfalls in the Yosemite Valley. In this photo, you can see the Half dome and El Capitan peaks.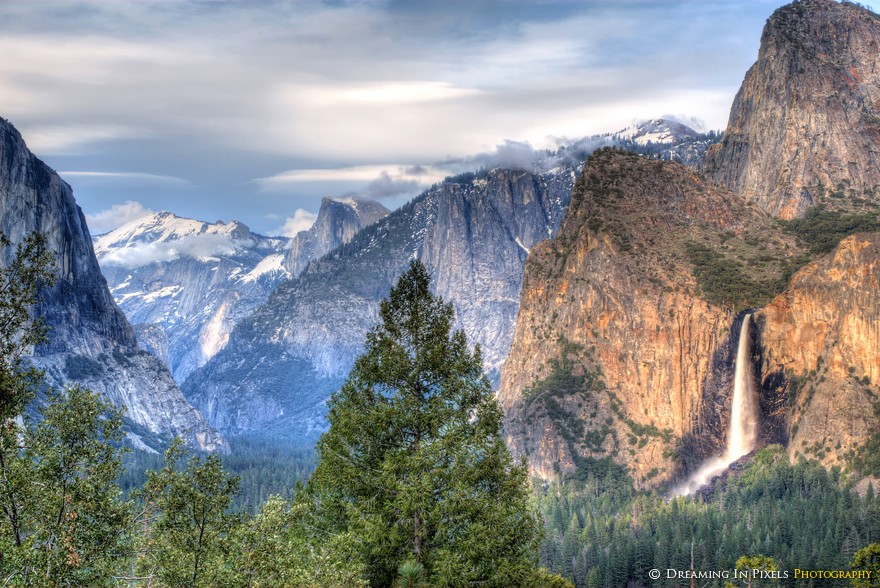 The local tribes believed that the waterfall was home to a vengeful spirit which guarded the entrance to the valley, and looking directly at the waterfall would incur the wrath of the spirit. It was also believed that inhaling mist from the waterfall can increase one's chances of getting married.

The wind blowing inside the valley has a way of playing with these waterfalls. Everytime it gets windy, the waterfalls sway back and forth as if they are dancing in the wind. This is a photo close to the base of the waterfall. In late spring and summer, it gets really wet after this point because of mist and splash caused by the waterfall, so use your discretion when taking your camera.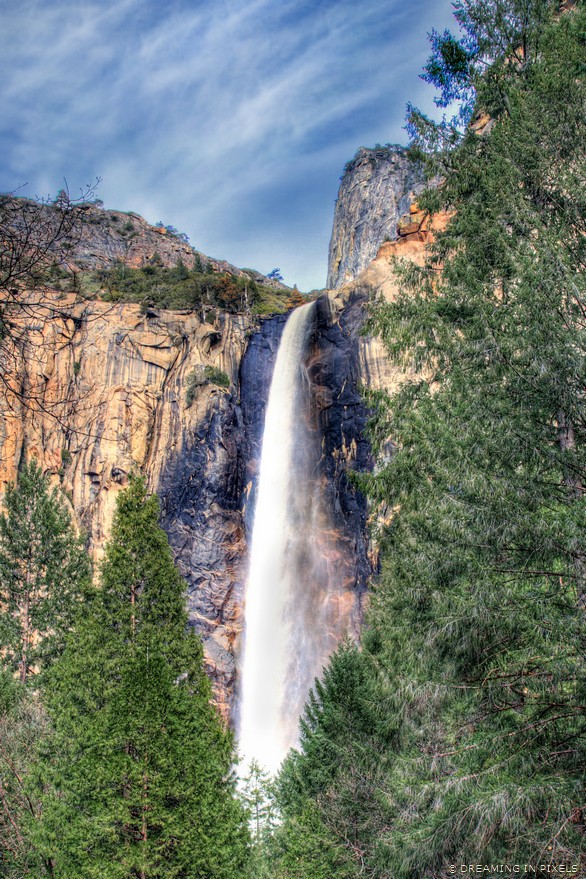 Posted by:
Aamir
Apr 29th, 2009 •
Category:
Eye Candy
•
Tags:
HDR
,
landscapes
,
nature
Back to top