Shooting Fireworks
Posted by:
Aamir
Jun 30th, 2007 •
Category:
Eye Candy
•
Tags:
events
•
Independence day is around the corner and i'm sure most of us are eagerly waiting for the spectacular fireworks. Here are some pictures i took last year and few tips on how to shoot fireworks.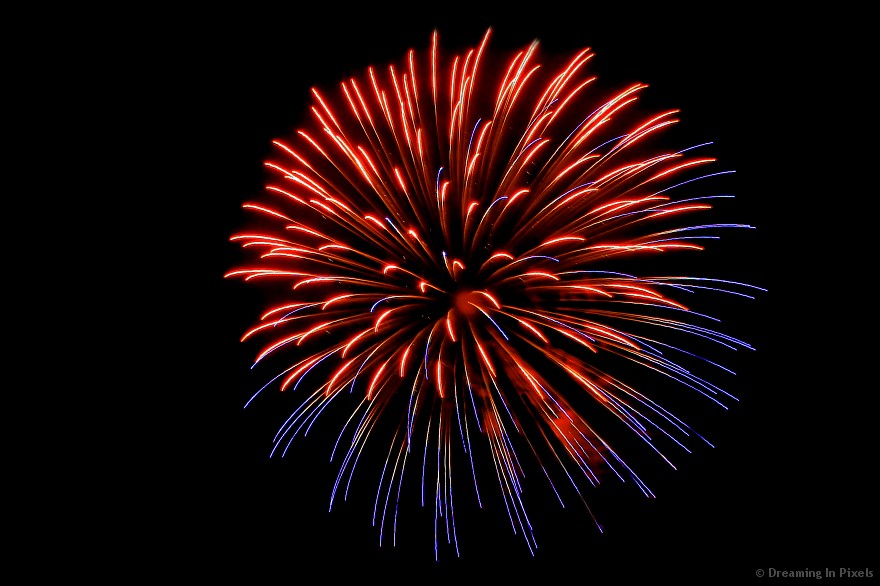 From my experience, here are some tips for shooting fireworks.
Tripod is a must. Don't even bother shooting pictures without it.
Cable release or remote is desirable, not a must. I did not use one
Check weather before you leave. If it is foggy or cloudy, there is nothing much you can do. Dress appropriately, it gets really chilly some places.
Check for wind direction and pick spot appropriately. This will help avoid the smoke from the fireworks from getting into your pictures.
Park your vehicle a couple of blocks away and be prepared to walk a bit. Expect roadblocks and heavy traffic near the event venue.
Shoot as many pictures as you can.
Post Process your images. I used Photoshop to process my images.
Here is how i set my camera (EOS 30D + 28-135mm lens) to shoot the fireworks
ISO: 100 (If you have 50 on your camera, use it)
Focus: Manual Focus (manually focussed on a building nearby and adjusted focus again with the first burst of fireworks. Do not touch the focus ring after this)
Camera Mode: M (Manual)
Aperture: 8-16 (experiment with few bursts to get the right value)
Exposure: Reduce/increase exposure compensation by couple of steps depending on intensity of fireworks and shooting distance.
Shutter Speed: Bulb (I had the shutter open from 3 to 6 seconds max. Experiment with the first few bursts to get an idea)
Noise Reduction: Off (Turning it ON makes the camera take approx 5-8 secs to process the image and write to the card. This means you miss many fireworks)
Focal length: 28-50mm (I cropped the pics later)
White balance: Auto
Metering mode: Doesnt matter. I chose pattern
Image Quality: Large + Superfine (No RAW)
Storage medium: Ultra II flash card. Not sure if using a micro drive would have given me faster write times
More tips here…
Digital Photography School
Photographing Fireworks in California
Posted by:
Aamir
Jun 30th, 2007 •
Category:
Eye Candy
•
Tags:
events
Back to top