Rocky, The Golden Frog
Posted by:
Aamir
Oct 15th, 2010 •
Category:
Eye Candy
•
Tags:
wildlife
•
Meet Rocky. He is a tattoo artist and lives in Panama. His species (Panamanian Golden Frog) is almost extinct in the wild but he now enjoys full protection as he has been classified as a critically endangered species. Being colorful and bright, he also protects himself by being capable of generating a poisonous neurotoxin that can be quite harmful.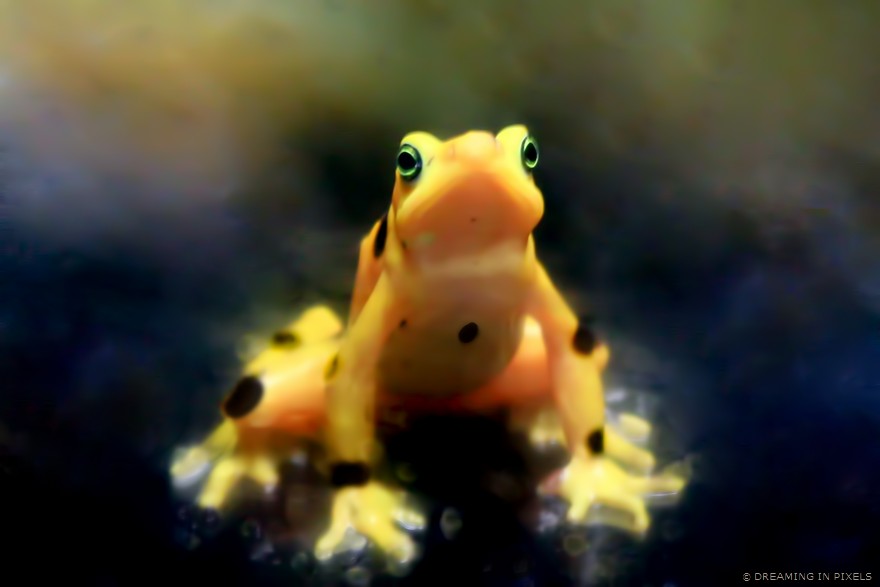 He is also super talented, he tries all his new tattoo designs on himself first before making them public.

Posted by:
Aamir
Oct 15th, 2010 •
Category:
Eye Candy
•
Tags:
wildlife
Back to top