East African Crowned Crane
Posted by:
Aamir
Nov 15th, 2006 •
Category:
Eye Candy
•
Tags:
birds
,
wildlife
•
The East African Crowned Crane is a very striking bird and gets its name from the distinctive golden "crown" of feathers on its head. They are found in the marshes, cultivated lands and grassy flatlands near rivers and lakes in eastern Congo, Uganda, and Kenya to central Tanzania.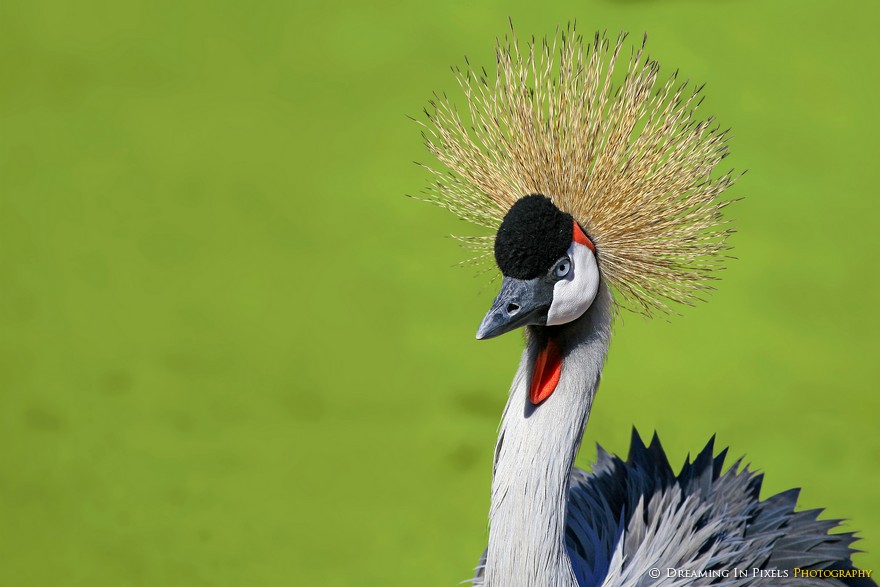 The crowned crane is the most primitive of the living cranes. Primitive species of crowned cranes date back in the fossil record to the Eocene period. Archaeologists discovered that at least eleven species of crowned cranes once existed in Europe and North America (approx 38 million years ago). Because crowned cranes are not cold hardy, it is believed they died out in these areas as the earth cooled, and only survived in warmer Africa.
They are social and gregarious during most of the year, living in pairs or family parties and congregating in flocks of up to 100 birds. Their diet consists of plants, seeds, grain, insects, frogs, worms, snakes, small fish and the eggs of water animals. They stamp as they walk, flushing out insects to eat! The cranes spend 50 to 75% of their time foraging for food!
All cranes are noted for their spectacular dances which involve head-bobbing, wing fluttering, leaps and bows. Both sexes dance, and juvenlie birds join the adults. Dancing is an integral part of courtship, but also may be done at any time of the year. Some African natives believe the cranes bring rain and others incorporate the crane dances into their own rituals.
This is the only crane to perch in trees, with a partiality for solitary trees that afford a wide view. They fly with neck extended forward and legs stretched horizontally behind the tail, except in cold weather when they tuck their feet under their breast feathers.
Although the species remains common over much of its historic range, it faces widespread and increasing threats to its habitat, particularly in the species stronghold of east Africa due to drainage, livestock overgrazing, and heavy pesticide applications. Other threats to its existence and survival include hunting and live-trapping.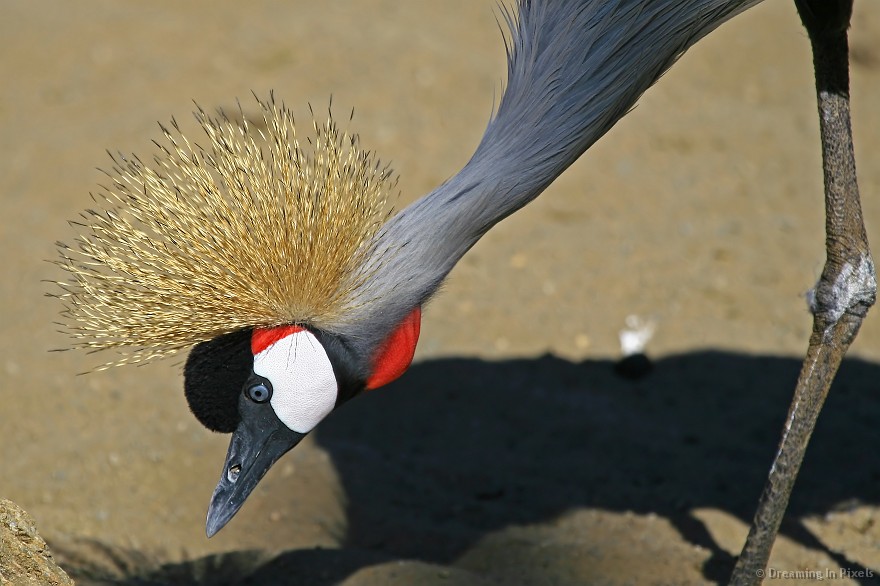 Posted by:
Aamir
Nov 15th, 2006 •
Category:
Eye Candy
•
Tags:
birds
,
wildlife
Back to top