Crimson Skies
Posted by:
Aamir
Apr 13th, 2009 •
Category:
Eye Candy
•
Tags:
moody sky
,
nature
•
It was a quiet evening and i was driving back from the Don Edwards Wildlife refuge after stalking pelicans for few hours. This wildlife refuge is a huge marshland that has numerous tiny pockets of water that get filled during high-tide and emptied during low-tide. As i was driving, it started getting dark, the weather deteriorated rapidly, turned cold and windy. The sun was setting and the rain clouds that shrouded the entire sky started to glow an eerie crimson-red color and cast a glorious reflection in the wafer below. When i saw this, i immediately pulled over, grabbed my camera and started clicking away.
The dirt path i was driving on before i pulled over, had water pockets on both sides of the path. The scene i was staring at was on the right side. I was absorbed in the beauty of the surreal scene in front of me and later when i looked towards the left side of the dirt path, i was confronted by yet another beautiful scene that was completely different from the scene on the right side.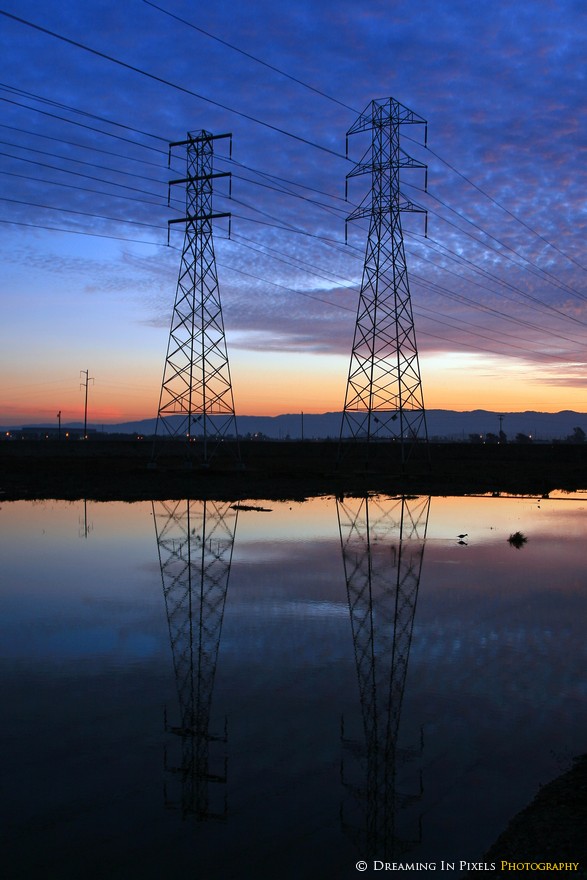 Only one word escaped my mouth… "wow" as i kept clicking away. I didnt feel the cold, didnt feel the wind, didnt mind the bugs buzzing past my face, just wanted to soak in this sight in my memory banks.
Posted by:
Aamir
Apr 13th, 2009 •
Category:
Eye Candy
•
Tags:
moody sky
,
nature
Back to top