A Tahitian Wedding
Posted by:
Aamir
Sep 30th, 2006 •
Category:
Eye Candy
•
Tags:
dance
,
hawaii
,
tahiti
,
travel
•
[...] [EDIT]: This is not a real wedding as some of you might think. This was a show at the Polynesian Cultural Center that depicts a Tahitian Wedding. More information on this show here… Horizons: Where the Sea Meets the Sky[...]
The sound of drums could be heard from a distance. The lights gradually dimmed out and the tempo and volume of the drums picks up to a deafening blast. In a few moment, the music and everything stopped, it was pitch dark and dead quiet. The only sounds that could be heard were the whispers… "Tahiti".
The villagers, led by torch bearers, join in a wedding procession as Hinakura and Tane Nui are about to be united by the village chief in marriage.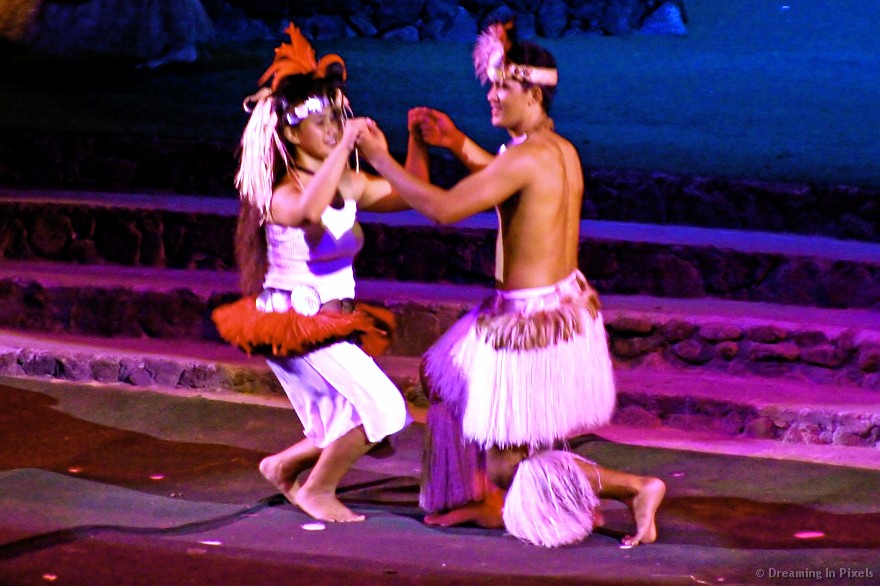 As the marriage celebration begins, villagers rejoice in expressing the hopes of youth and love through a traditional dance.
Young maidens join Hinakura, dancing with poise and elegance, followed by the young men and Tane Nui dancing with lively exuberance.
After a while, a pair splits up from the group and performs a solo dance. Not sure what is the significance, but i would guess they would be the next couple to get married.
I have never seen anyone shake their booty the way these wahine did. If you don't believe what i have to say, you can see for yourself by clicking on the video link below.
Hinakura and Tane Nui are a married couple now. They perfrom a solo dance at the end of the ceremony. Through their elegant dance and vigorous moves, Hinakura shares her radiant beauty while Tane Nui shows his strength and agility.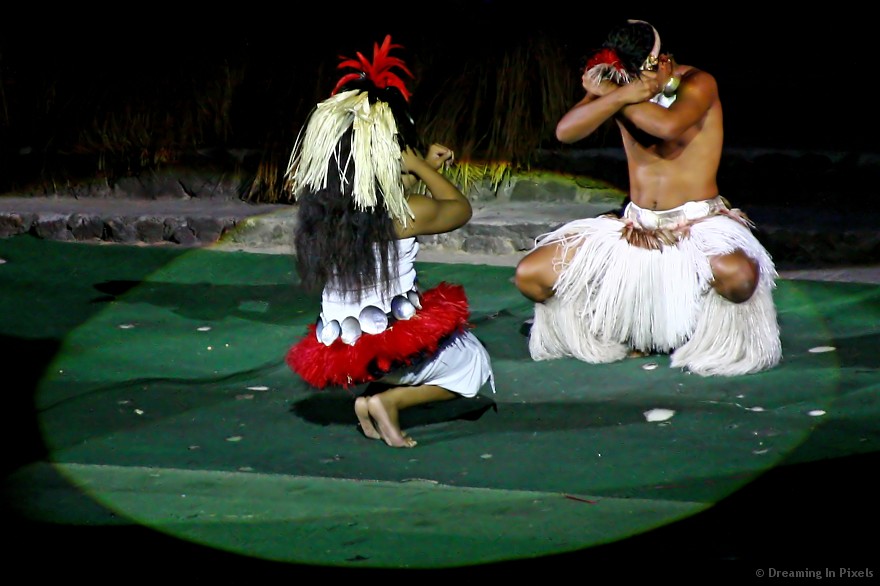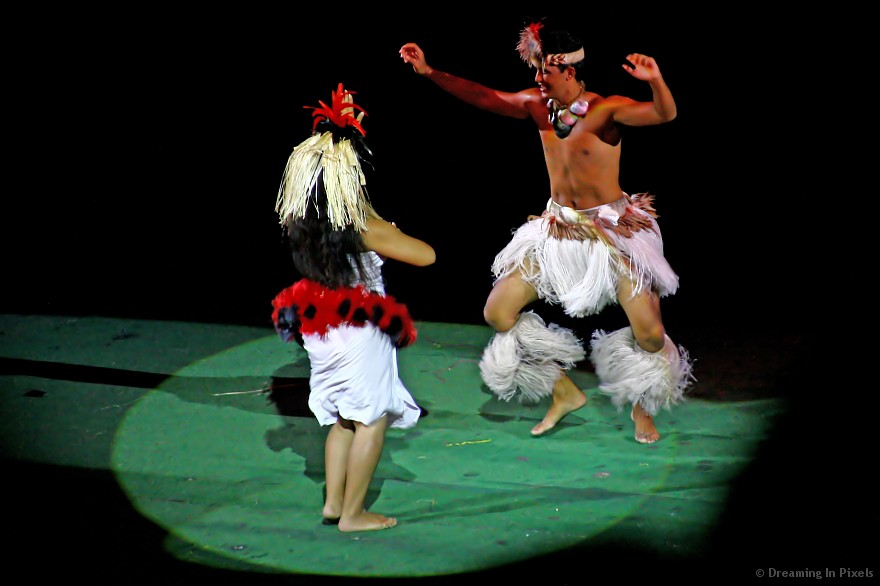 Watch video below to see thier solo dance.

Click here to see the above video from a different angle
A final dance demonstrates the energy, color and excitement of traditional Tahitian dances at times of celebration.
Pictures and words don't do any justice to the experience we had at the Polynesian Cultural Center (PCC) in Oahu, Hawaii. I took these pictures at the "Horizons" show, which is the crown attraction at the PCC. If you plan to visit Hawaii, include the PCC in your itinerary and try to spend the whole day there. You will never forget that experience.
The videos are not mine, I found them on YouTube. I would like to give credit to whoever shot those videos. Thank you, those videos complete the essence of my post and bring life to it.
Posted by:
Aamir
Sep 30th, 2006 •
Category:
Eye Candy
•
Tags:
dance
,
hawaii
,
tahiti
,
travel
Back to top